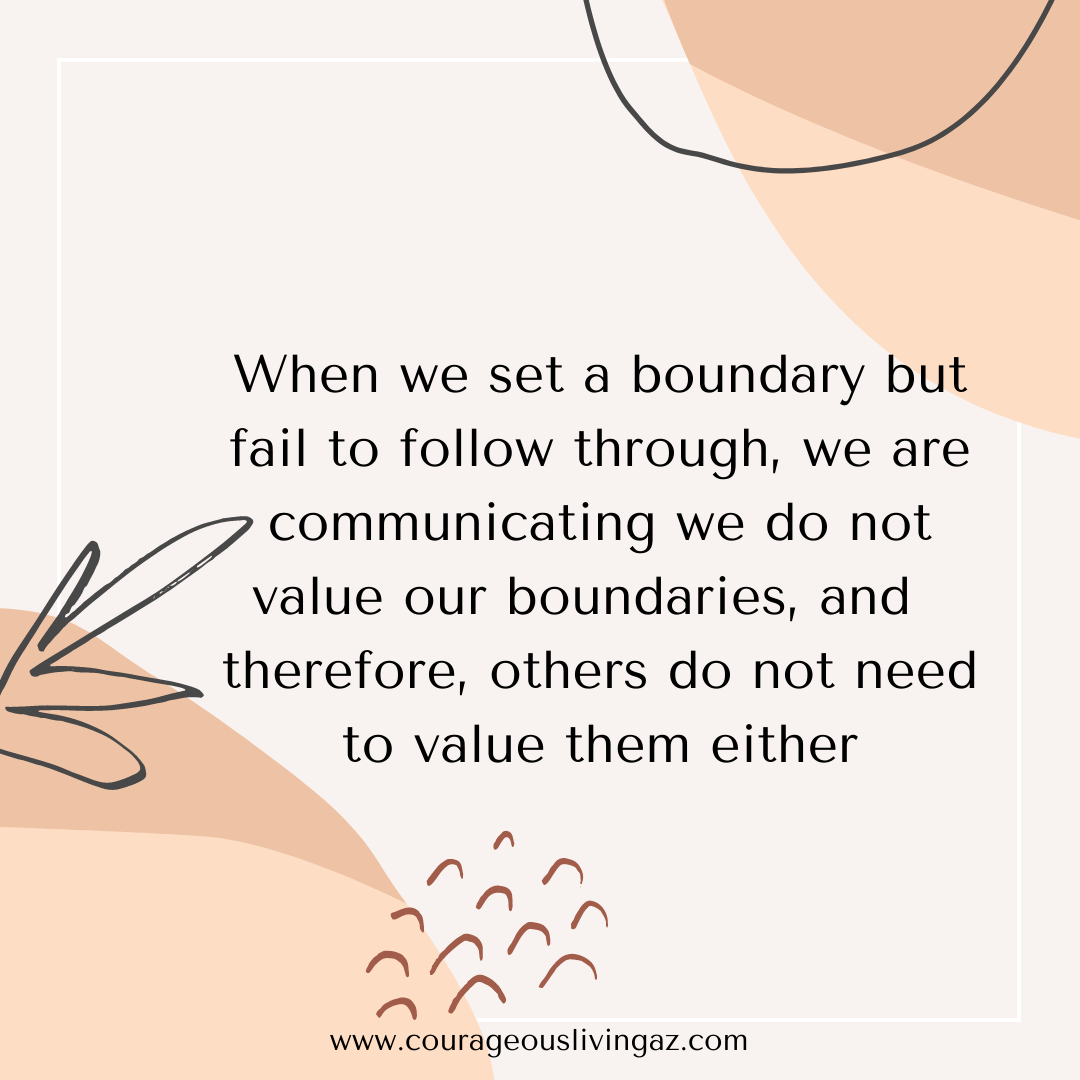 Does Any Of This Sound Familiar?

✓ Your life feels overwhelming

✓ You're emotionally drained from carrying other people's problems

✓ You're burnt out because you're always on the go

✓ You're resentful toward others because of how much you need to do for them

✓ You often feel like your hard work is unappreciated

✓ You think people take you for granted

✓ You can't remember the last time you said "no" when asked for a favor

✓ You often say "I have so much to do" or "I don't have enough time"

✓ Your relationships are filled with conflict

✓ You feel bad about communicating your needs and wants
​
You dream of healthier relationships, time for self-care, and more emotional stability but you're so overwhelmed that you just don't know where to start.

Courageous Boundaries is a self-paced course for women who want to learn to set boundaries so that they can engage in healthy, meaningful relationships and live the life they dream of.

About Me
Hi, I'm Jocelyn–and I'm passionate about helping people understand boundaries. 

Throughout my years as a licensed therapist in Arizona, I've heard countless people say "I wish someone would have told me this earlier" when I tell them about boundaries. 

I've seen women of all ages learn and embrace the concepts introduced here, and I'm so excited about the concrete changes they're seeing in their lives. That's why I created this course. 

Developing healthy relationships and managing conflicts doesn't have to be hard. You just need a little guidance, an outline of practical steps, and a desire for change. 

So let's get you started on your boundary-setting journey!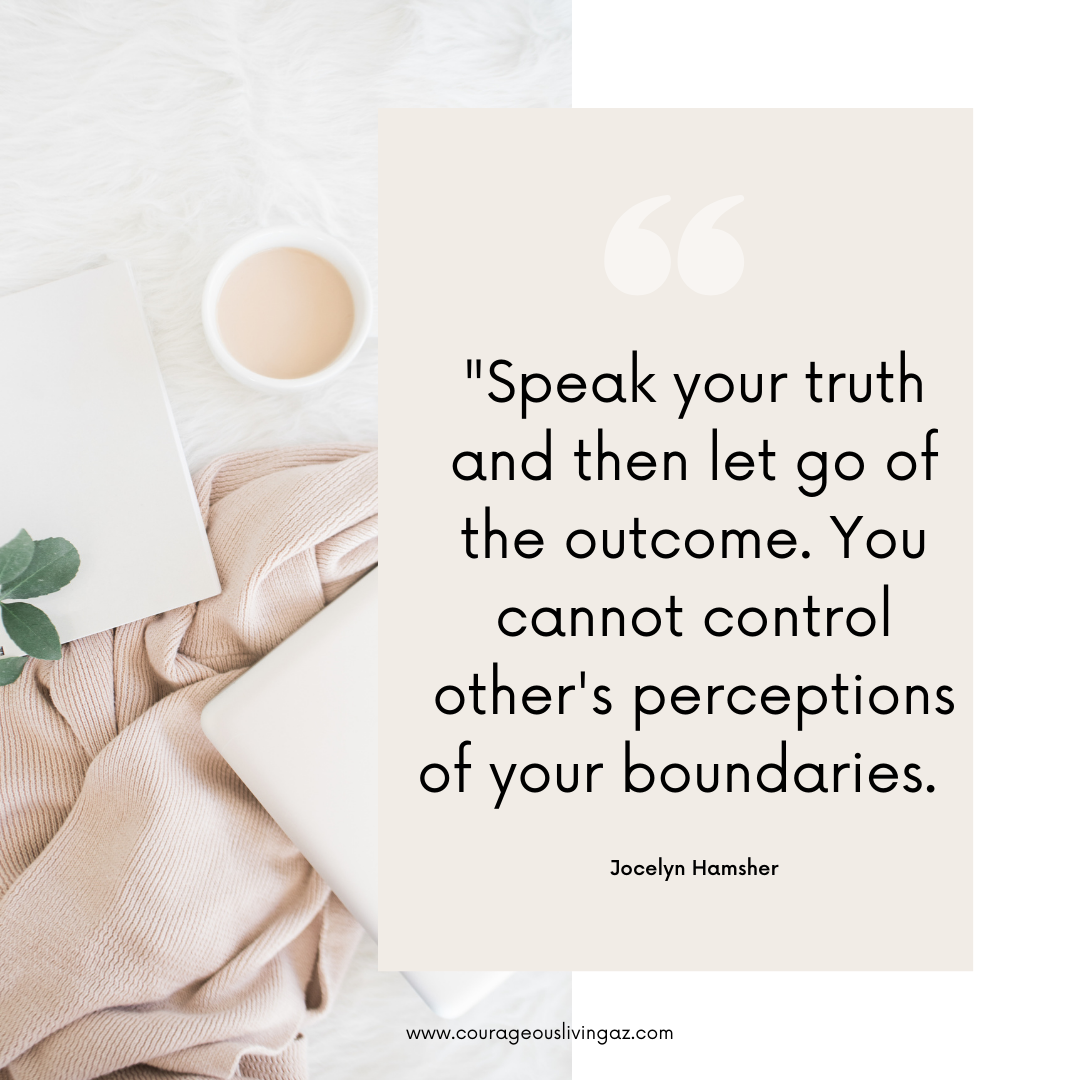 My Website
To learn more about me and my private practice, be click the link below.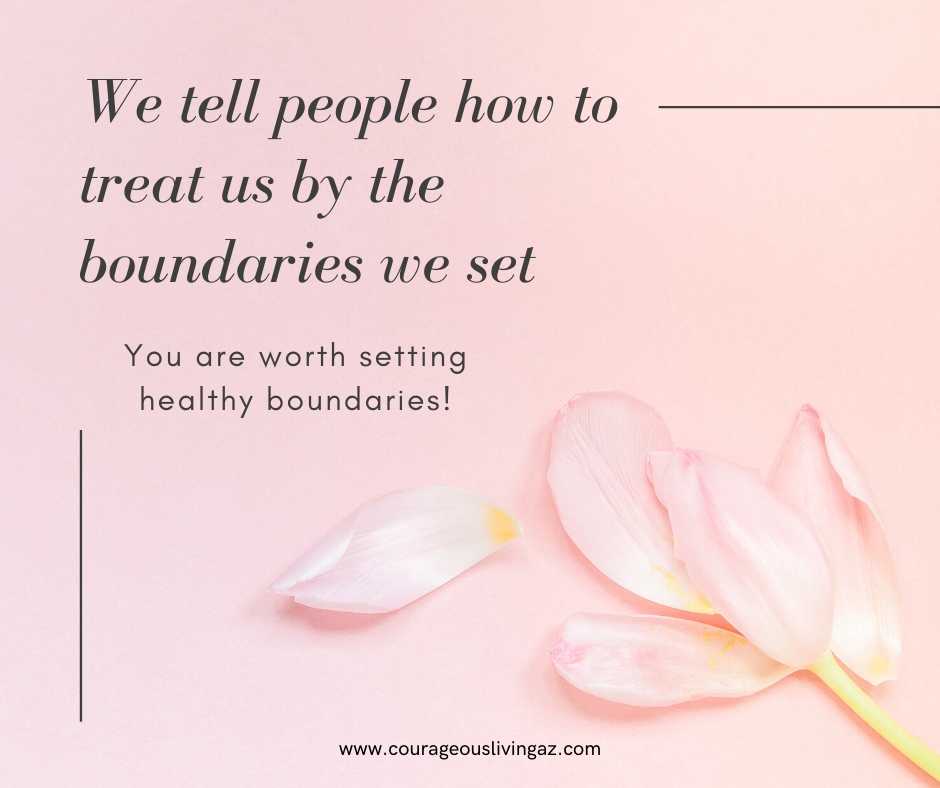 If you want to learn more about boundaries, check out my blog at www.courageouslivingaz.com/blog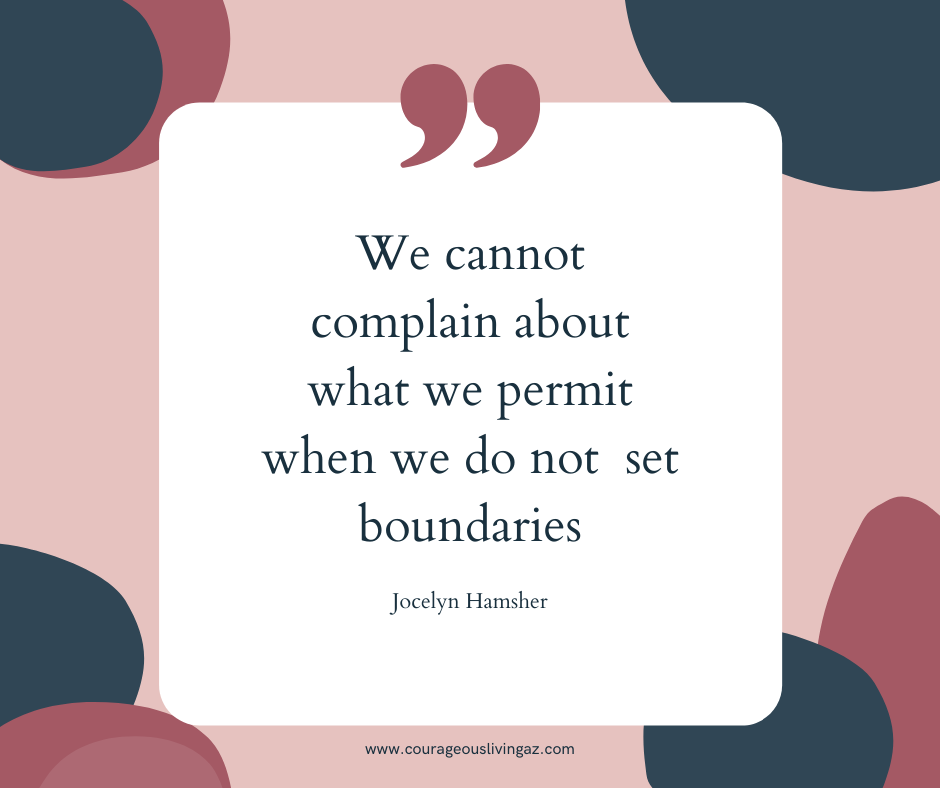 There are many more courses being created so if you would like to be updated with each new course, please sign up on my email list on my website.
Explore
You deserve to heal and grow. You deserve to have a good life and healthy relationships. That is why personal development and self discovery are so important. These courses are a great way to begin that process and learn to dive in deep into who you are and how you got to where you are. Another way to dive in deep is to engage in your own therapy. If you are in Arizona, I would love the opportunity to walk along side you in this journey. If you are not in Arizona and would like therapy, there are many other great therapists available.